Bridgeview Fire Department
Emergency
911
Fire Department Non-Emergency
708.924.8250
Ambulance Billing
800.244.2345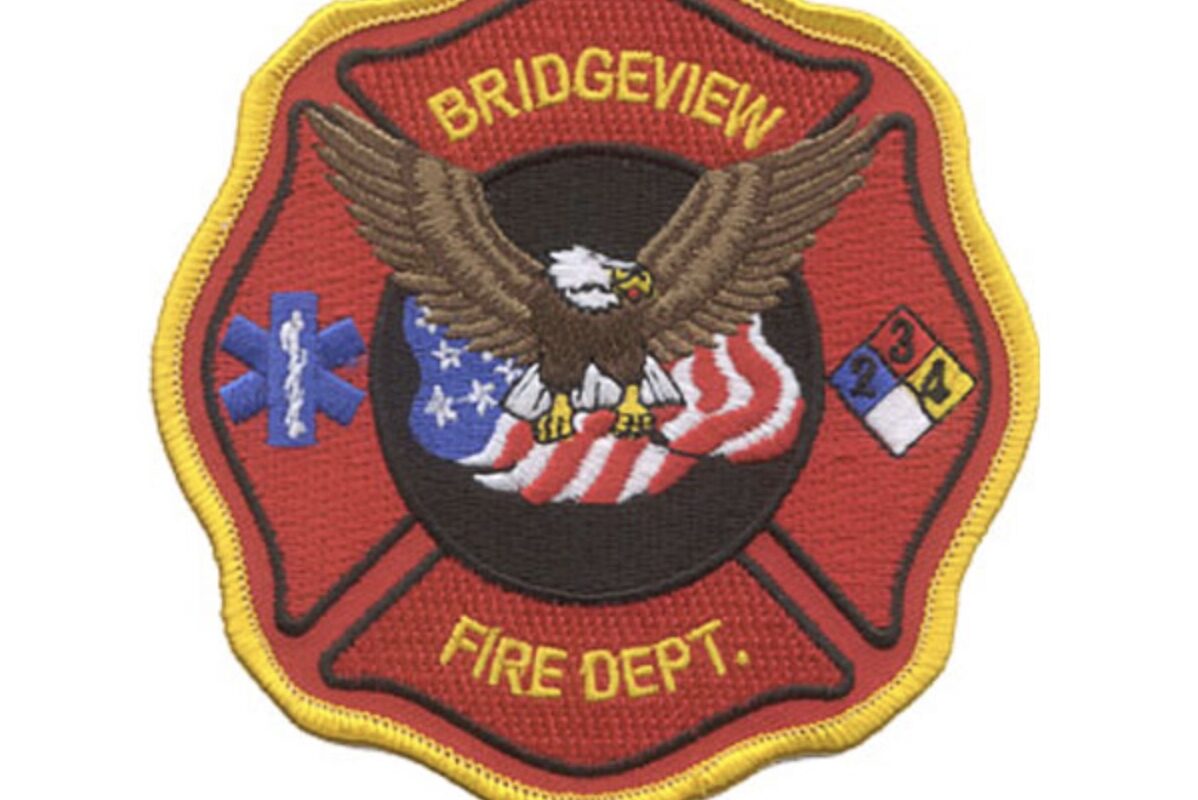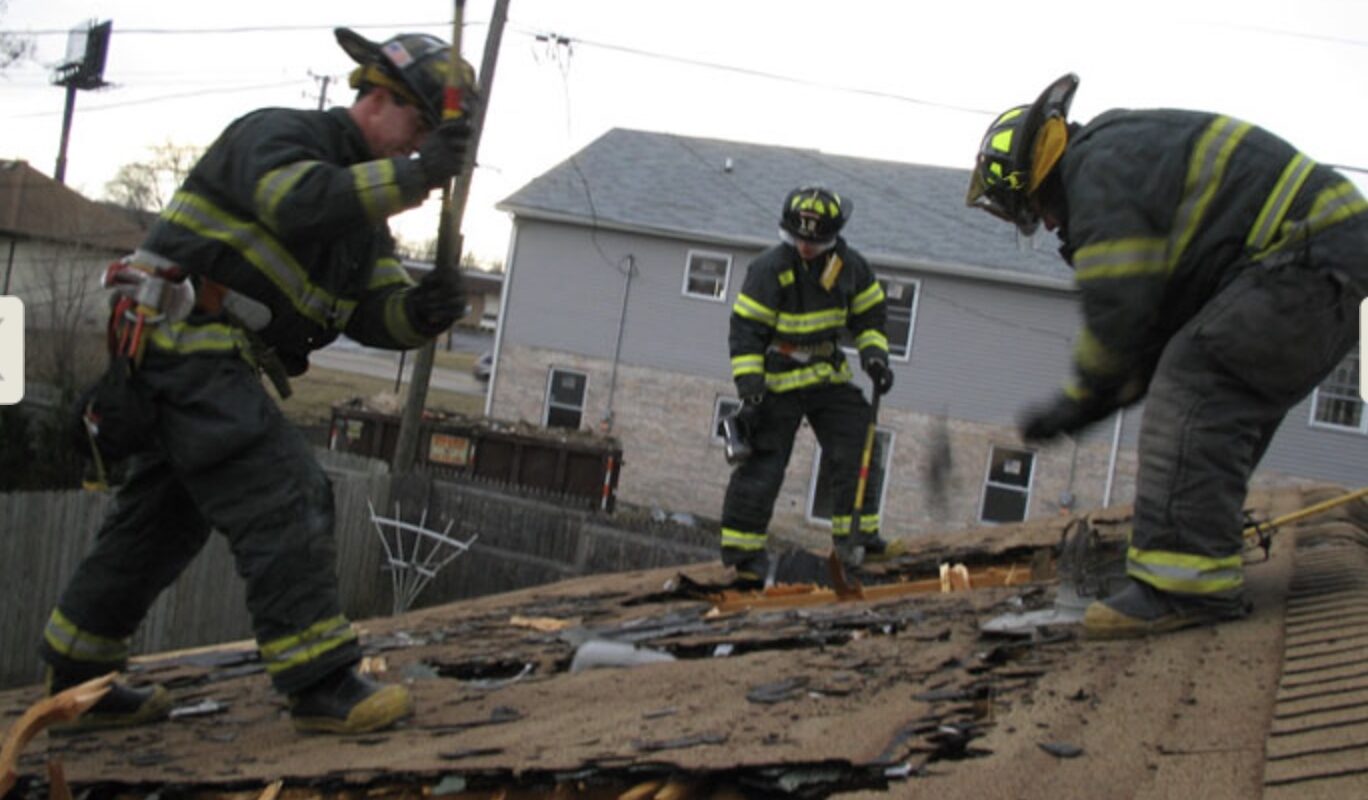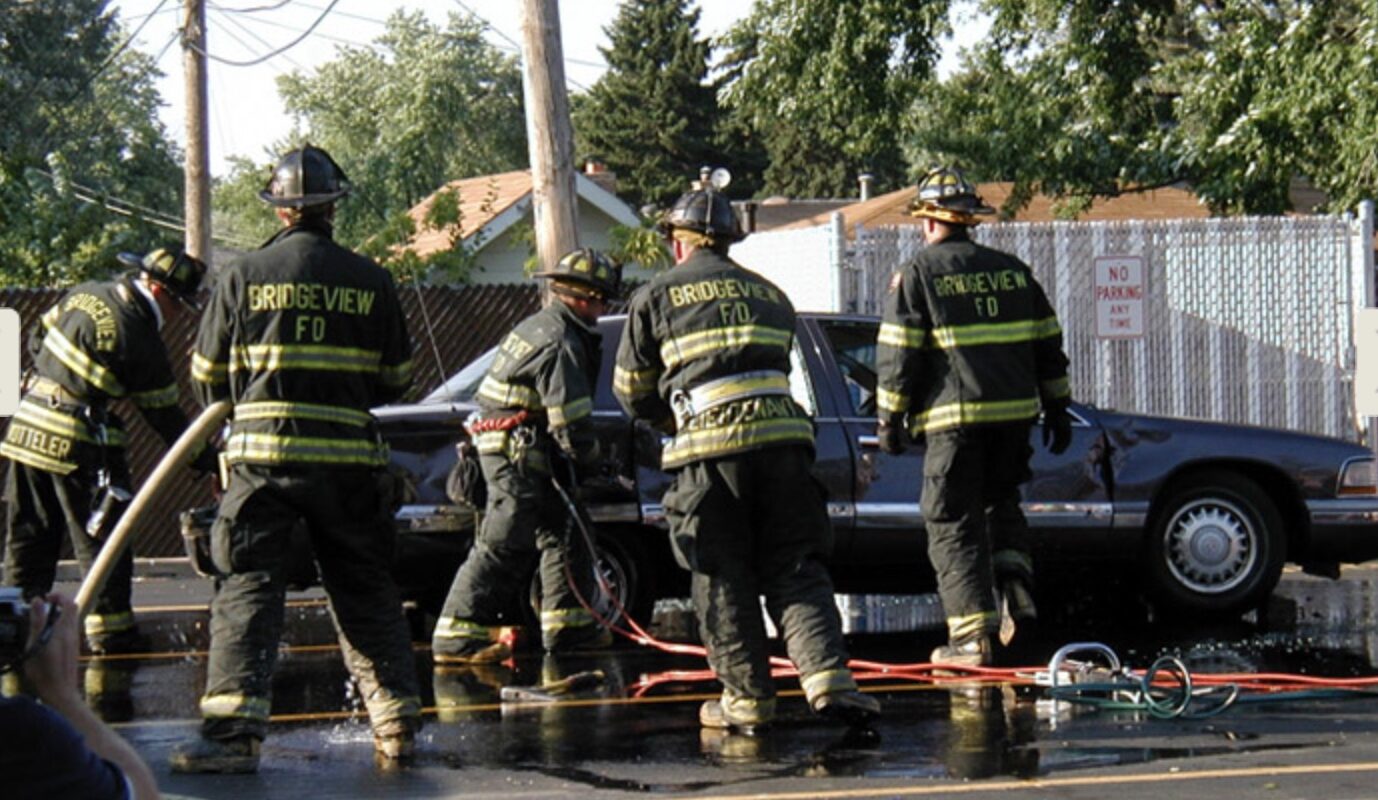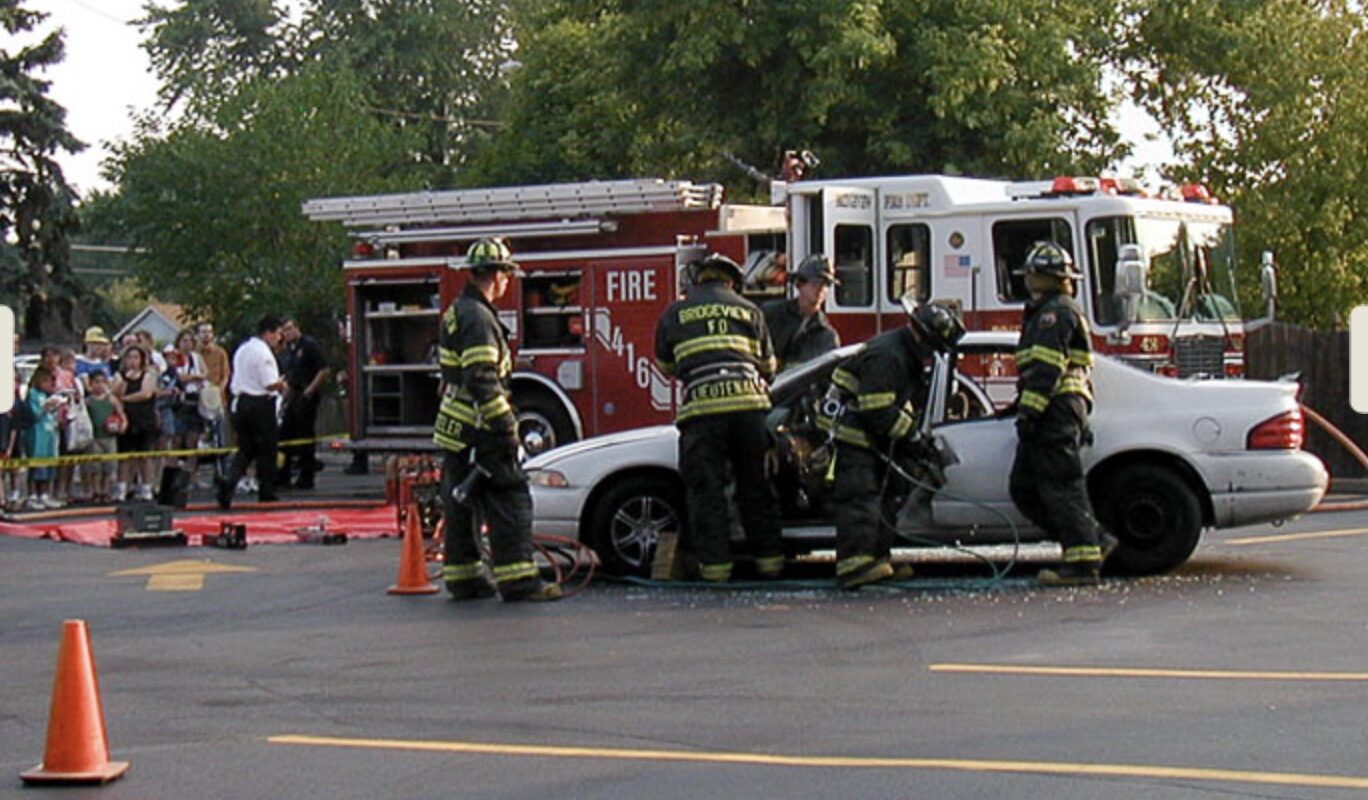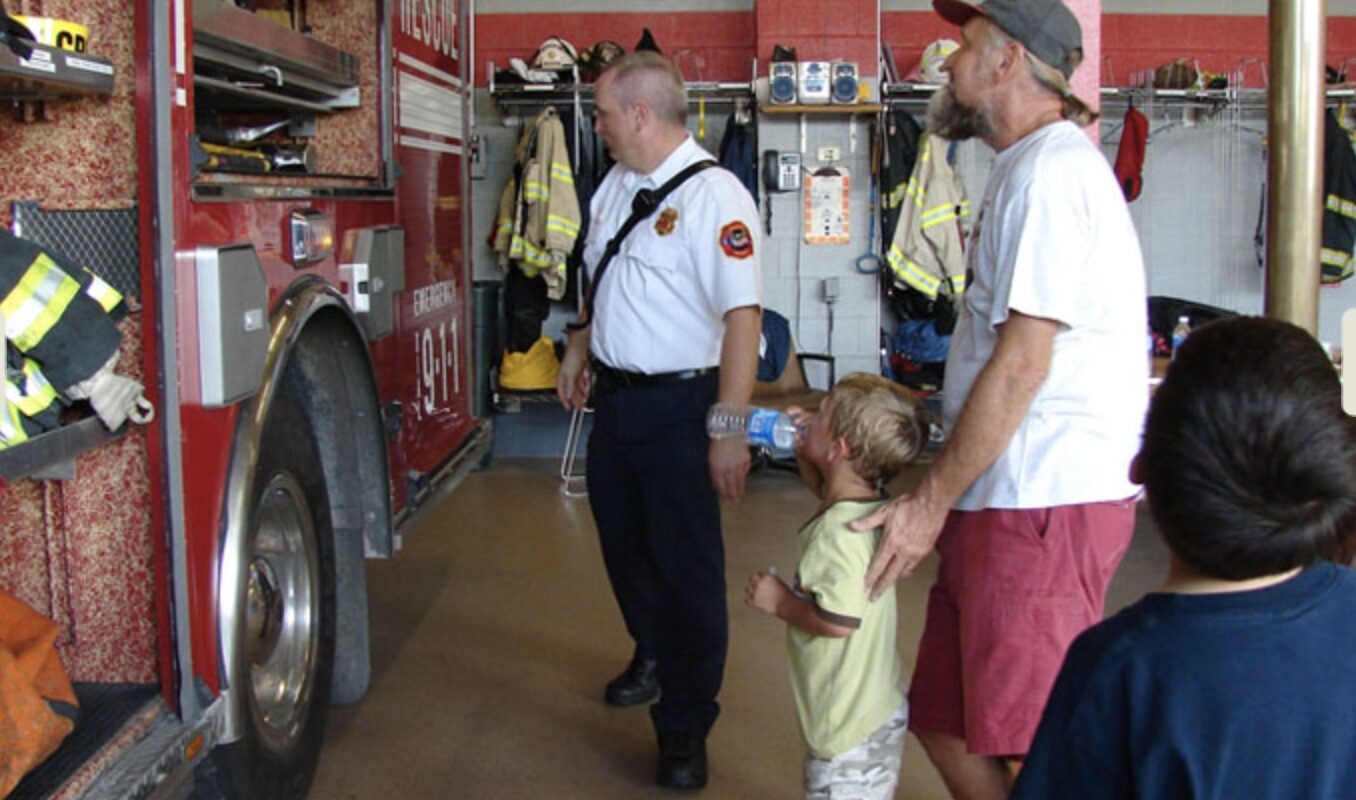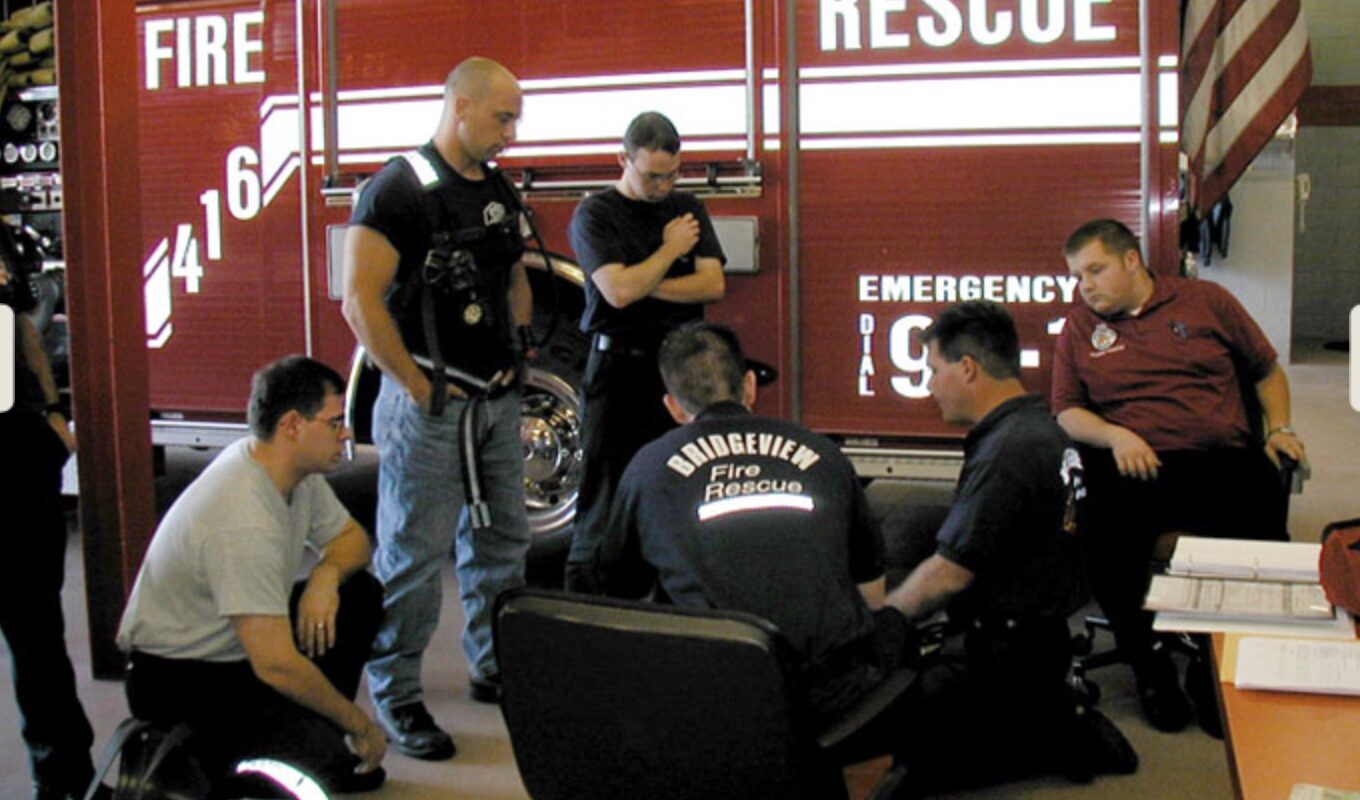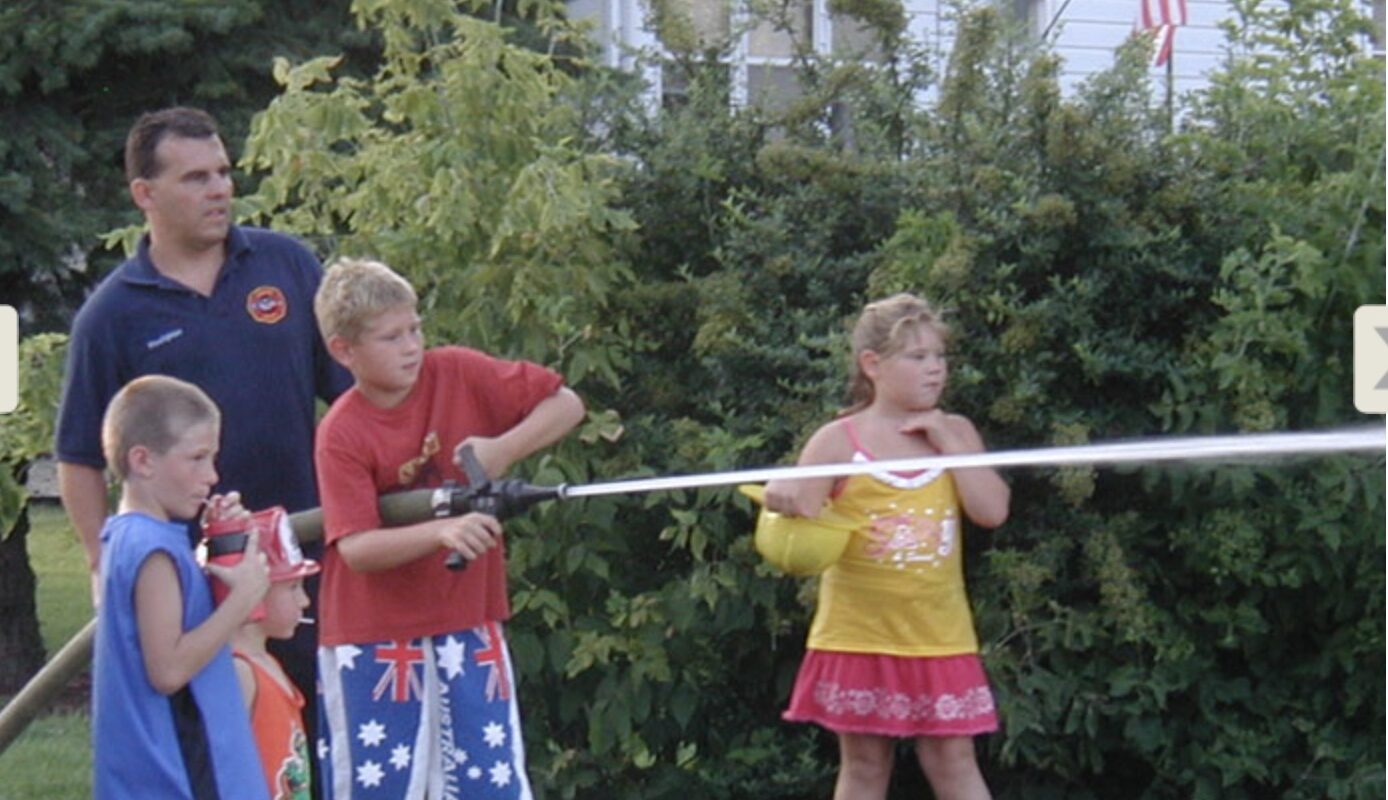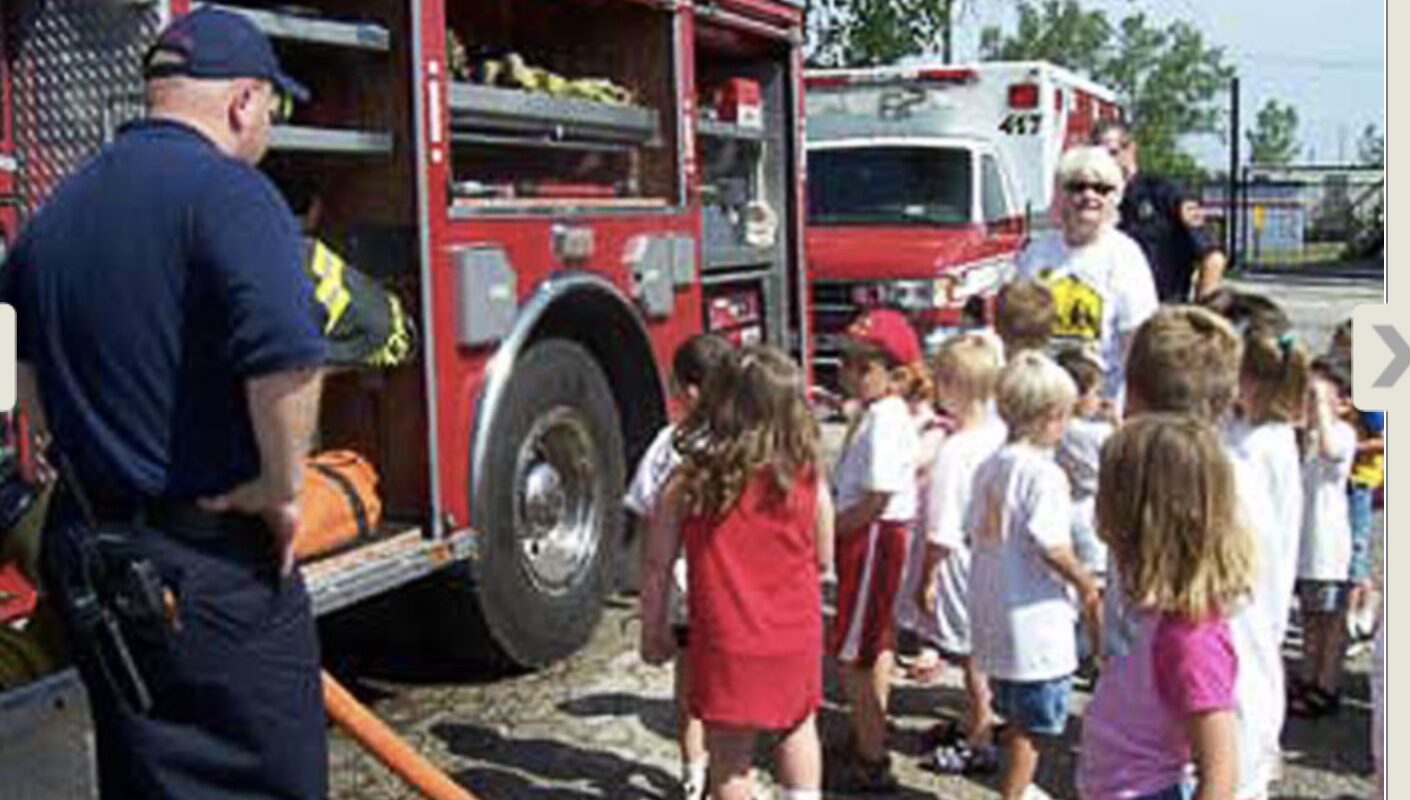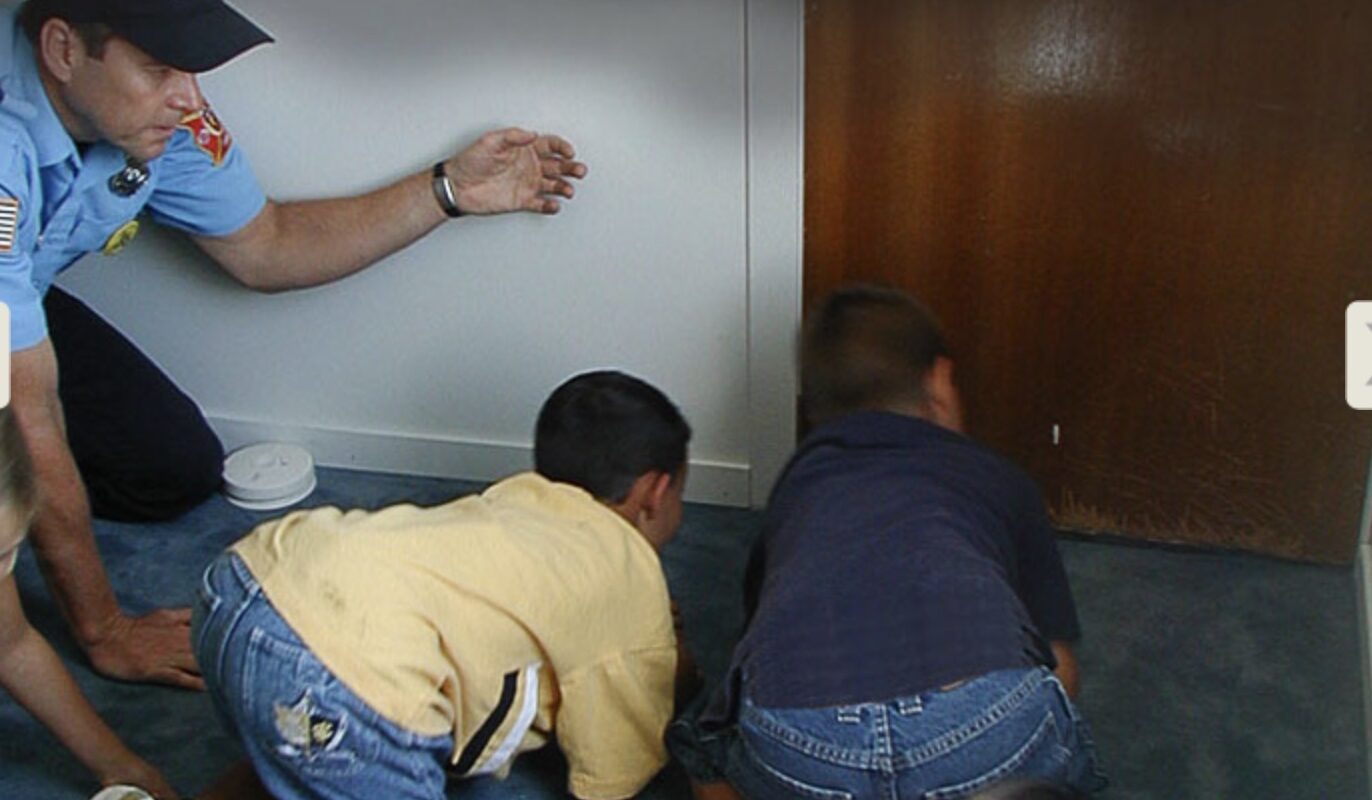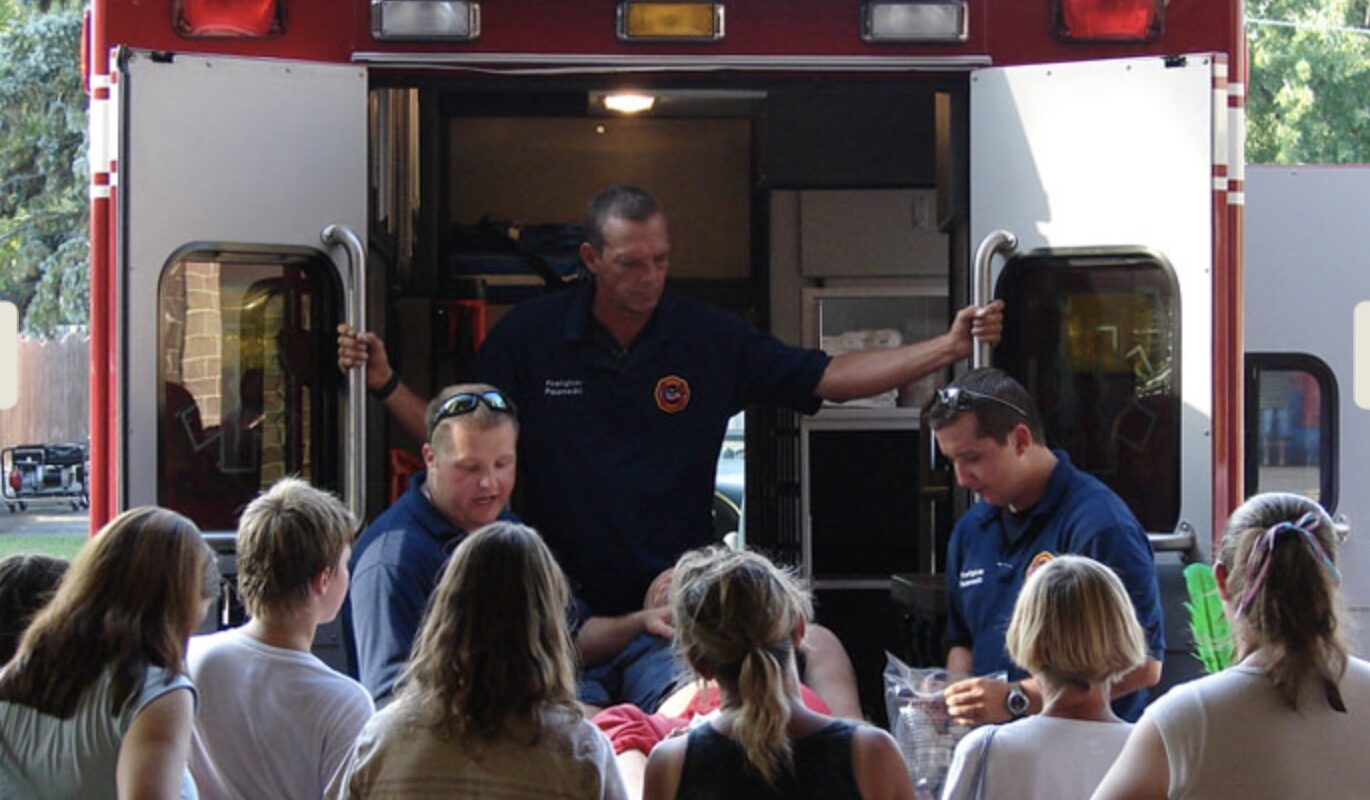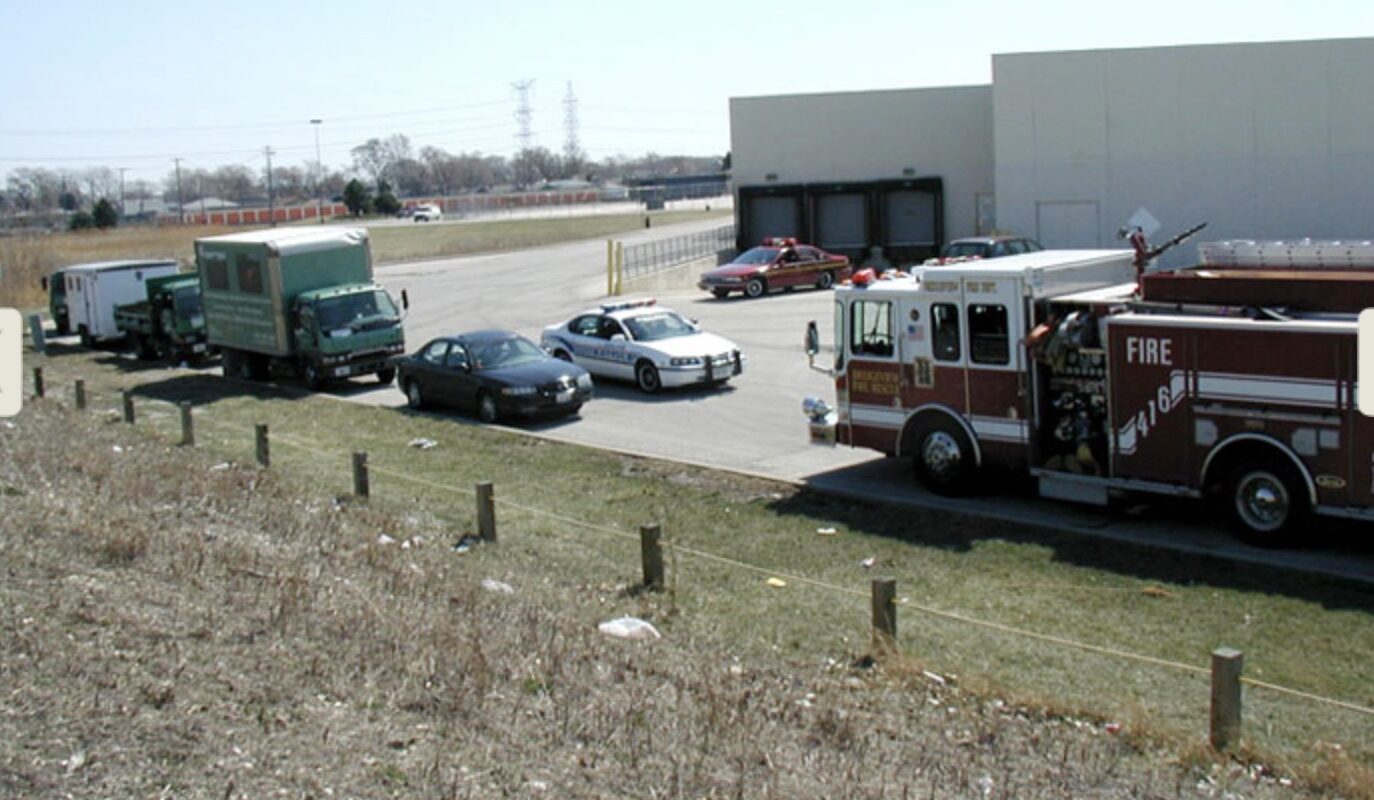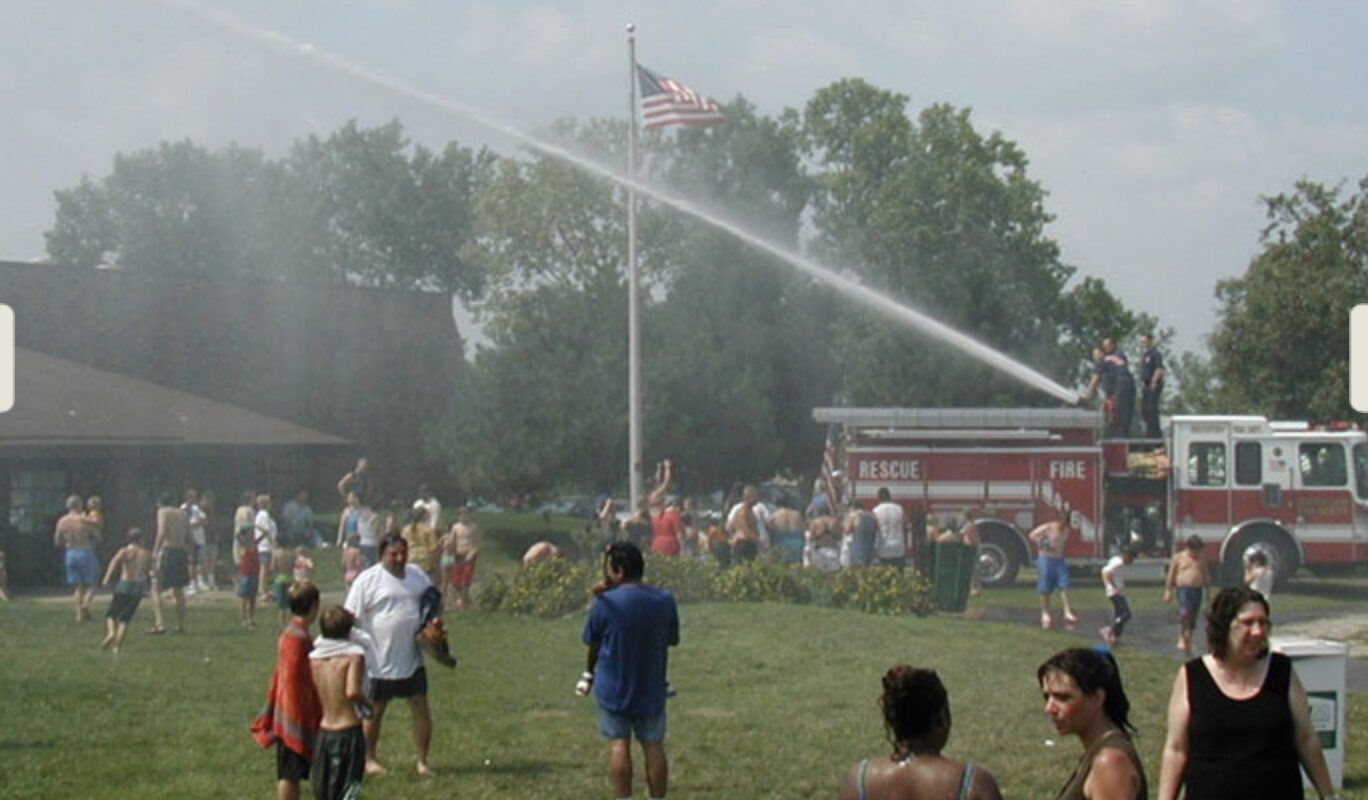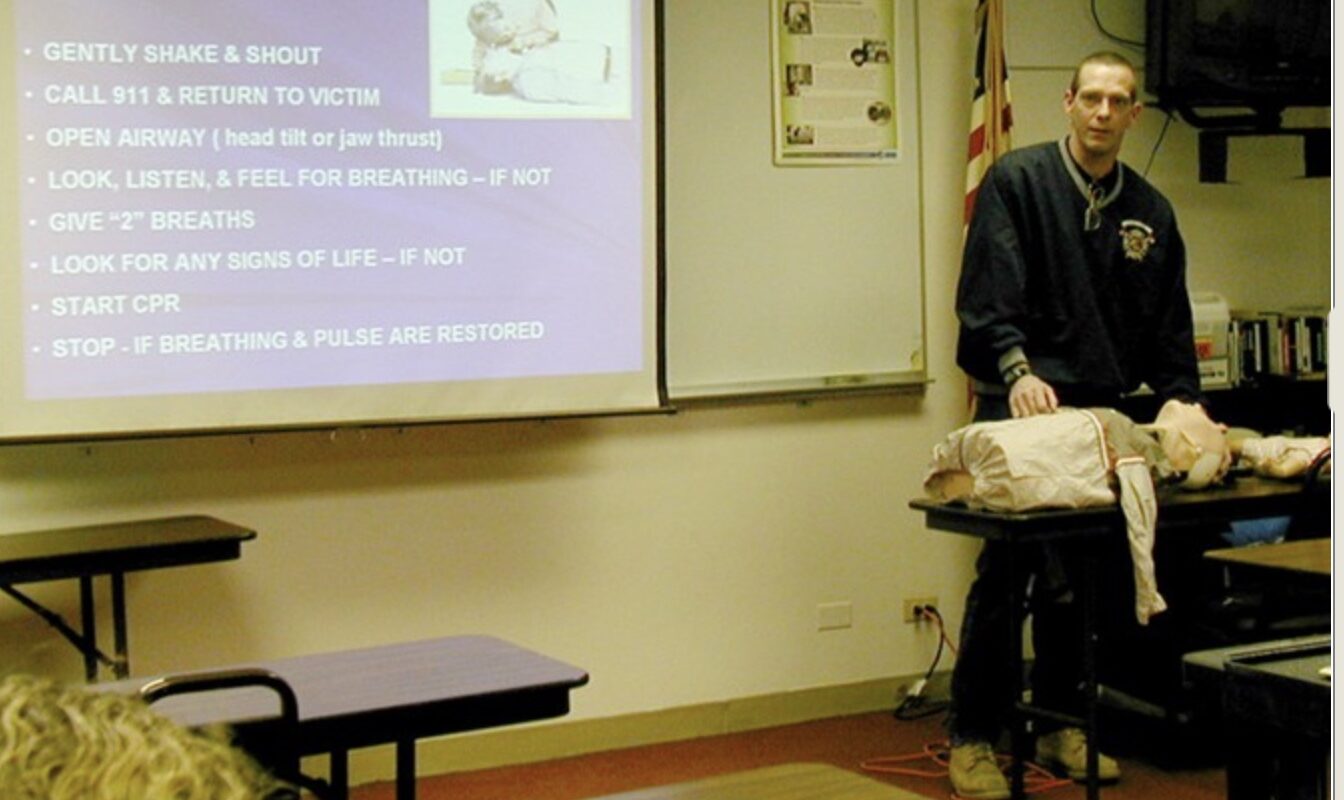 The Bridgeview Fire Department has proudly served the community for the last seventy-four years. From what started as a completely volunteer organization, it has evolved into a professional, full-time force of thirty members, many of whom are cross trained as certified paramedics. The Bridgeview Fire Department provides fire suppression, Emergency Medical Service (EMS), rescue and hazardous materials response from 2 fire stations, 24 hours a day, seven days a week. The fire department staffs (2) Advanced Life Support (ALS) ambulances, (2) engines and a command vehicle every day. Fire Station #1 is located in the municipal building at 7500 S. Oketo Avenue and Fire Station #2 is located on the South end of the village at 7350 W. 100th Place. In 2022, your fire department responded to 3,878 emergency calls and performed over 800 fire prevention inspections. The Bridgeview Fire Department currently holds an Insurance Service Office (ISO) Class 3 rating for fire protection. 
For all emergencies, please dial 9-1-1. If you have any general questions, please call our non-emergency number at (708) 924-8250.
The Bridgeview Fire Department is dedicated to educating our residents, civic organizations and our local businesses on fire safety and fire prevention. Our personnel visit our local schools several times a year and are happy to host fire station tours, attend special events and also conduct CPR, AED and fire extinguisher training. Your fire department participates annually in the National Night Out event with our other village departments, and during the NFPA Fire Prevention Week. To schedule a class, station tour or to request our presence at a special event, please contact the Bridgeview Fire Department at our non-emergency number (708) 924-8250.
For any questions related to ambulance billing, please call (800) 244-2345.
For businesses and/or property management companies with any questions related to receiving notices regarding deficiencies with fire alarm systems or automatic sprinkler systems, please contact our Compliance Program Partner, BRYCER LLC, at (630) 413-9511 or via email at [email protected].
​For homeowners, property owners, businesses or contractors requesting information on Fire/Life Safety Codes in regards to new construction, remodeling, or occupancy changes, please contact our Building Department at (708) 924-8031.
In December of 1947, after many years of raging prairie fires and devastating structure fires, a group of early pioneers decided to purchase our first fire engine, a used 1941 Ford pumper from neighboring Bedford Park. A lean-to was quickly built on the east side of the "Community Building" located at 75th Street and Oketo Ave to house it out of the elements. Shortly after in early 1948, a volunteer fire department was established, however it wasn't officially recognized by the State of Illinois until January of 1949. A siren was eventually affixed to the top of a nearby telephone pole to notify the volunteers of a fire call. In 1952 our original volunteer firefighters built the first actual firehouse, Station #2, in the "Gardens" through generous donations of building materials from many local businesses, including the 3M Corporation, Bridgeview Hardware and Paints, John A. Oremus/Prairie Materials and Bridgeview Lumber and Supply Company. Also, in 1952 a used 1937 Chevrolet/Central States pumper was purchased from Hazel Crest, IL. as Engine #2.
Our second firehouse, Station #1, was built in 1955 on the site of the present Village Hall building and served until 1973 before the construction and opening of the existing building in 1974. The Bridgeview American Legion donated a used 1951 Packard ambulance to the department in 1956.
Up until 1968, the Southfield area was protected by the Columbus Manor Fire Protection District. When the fire district was dissolved by annexation and the majority of it was taken over by the Oak Lawn Fire Department, Bridgeview provided fire protection for this unincorporated area east of Harlem Ave, by leasing the former firehouse at 91st and Oak Park Ave. Because of the original Village Limits ending south at 83rd Street, the Roberts Park Fire Protection District covered everything in Bridgeview south of 79th Street, west of Harlem Ave to 95th Street. 
In April of 1971, the Village of Bridgeview hired its first 4 full-time firefighters who were supplemented by a large quantity of volunteers. A total of 18 full-time firefighters were hired that year. A year later a petition was filed in court to disconnect from the Roberts Park Fire Protection District due to the annexation of land Bridgeview had acquired all the way to the southern end at 103rd St. May of 1973 was the disbanding of the Nottingham Park F.P.D., which their unincorporated area became the responsibility of the Bridgeview Fire Department.
In August of 1976 the Village of Bridgeview purchased the former Meyer Brothers refuge garage to be converted into Station #3. In August of 1981, there are 34 full-time members on the Bridgeview Fire Department.
The Bridgeview Fire Department is intent on spreading the word about fire safety and prevention. We visit our local schools, and are happy to host station tours and attend special events (except in emergencies of course). To schedule a class, station tour or special event, contact the Bridgeview Fire Department at (708) 924-8250.
Carbon monoxide is a colorless, odorless, tasteless gas produced by burning gasoline, wood, propane, charcoal or other fuel. Improperly ventilated appliances and engines, particularly in a tightly sealed or enclosed space, may allow carbon monoxide to accumulate to dangerous levels.
Carbon monoxide poisoning occurs when carbon monoxide builds up in your bloodstream. When too much carbon monoxide is in the air, your body replaces the oxygen in your red blood cells with carbon monoxide. This can lead to serious tissue damage, or even death.
If you think you, or someone you are with may have carbon monoxide poisoning, move the person to fresh air and seek emergency medical care. Call 9-1-1.
Symptoms

Signs and symptoms of carbon monoxide poisoning may include:
Dull headache

Weakness

Dizziness

Nausea or vomiting

Shortness of breath

Confusion

Blurred vision

Loss of consciousness
Safety Tips
Keep your fuel-burning appliances properly vented.

Install carbon monoxide detectors.

Make sure a professional inspects your appliances once a year.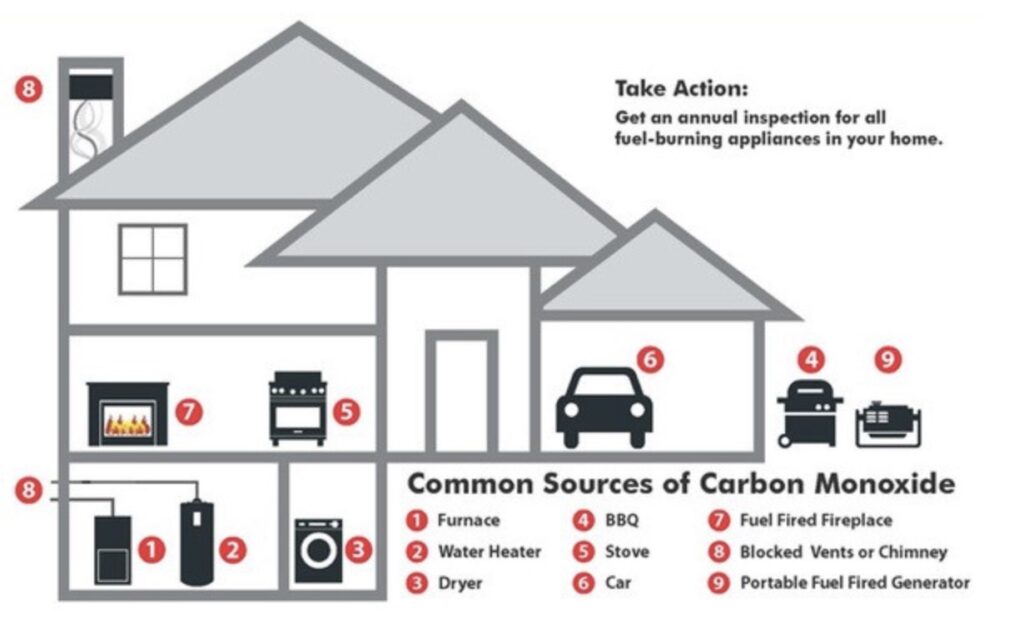 Did you know?
As of January 1, 2007, homeowners and building owners are required to install carbon monoxide (CO) detectors within 15 feet of rooms used for sleeping. This law applies only to those occupancies that use fossil fuel, such as natural gas, propane, heating oil, to cook, heat, or produce hot water, or occupancies connected to an enclosed garage.
Carbon monoxide alarms are a simple tool to help detect dangerous levels of the deadly gas and can save lives from this "silent killer". If you do not have an alarm in your home, we strongly encourage you to install one immediately. It can save your life, and the lives of the ones you love.
Smoke alarms prevent residential fire fatalities by providing an early warning signal that allows people to escape. They reduce the risk of dying in a fire by nearly 50 percent. The Bridgeview Fire Department advises all families to install a smoke alarm on every floor in their homes.
The recent revisions to Illinois' Smoke Detector Act will require many residents to install new smoke detectors with 10-year sealed batteries, by Jan. 1, 2023.
Since 1988, all dwellings in Illinois have been required to have smoke alarms. The Public Act 200 was passed to update the Illinois Smoke Detector Act to reflect the advances in technology. By the end of 2022, single and multi-family homes that are still using smoke alarms with removable batteries (non-hardwired alarms) are required to install new alarms that feature 10-year non-removable, non-replaceable sealed batteries.
There are some exceptions for residents who reside in homes built after 1988 that already have hardwired smoke alarms and homes with wireless integrated alarms that use low-power radio frequency communications, Wi-Fi or other Wireless Local Area Networking capability.
These 10-year sealed battery alarms can be purchased at home improvement stores or online.
What to do with old smoke alarms?
It depends on what type of smoke alarm you have. Look on the back. If it says "Photoelectric", you can throw it out with your regular trash. If it says "Ionization" or it's a combination of both Photoelectric and Ionization, it should NOT go in the trash. These contain a small amount of radioactive material. You can contact the manufacture of the alarm and some will take back the old ones.
Click here to read the full statute from the Illinois General Assembly.
In the event of a fire, time is the biggest enemy and every second counts. In less than 30 seconds, a small flame can get completely out of control and turn into a major fire. Escape plans can help get you out of your home quickly. It is important that every family practice Exit Drill In The Home (E.D.I.T.H.).
Create and practice your escape plan

If your home catches on fire – Stay Low! Get Out! And Stay Out!

If your clothes catch fire – Stop! Drop! And Roll! Until the flames are put out.

Never open doors that are hot to the touch, use another way out.

Replace smoke alarms that are older than 10 years.

Test alarms monthly by pushing the test button for 3-5 seconds.
Tips on Home Fire Escape Planning
Draw a floor plan of your home using a home escape plan template

Show 2 ways out of every room, including windows.

To escape from upper story windows, buy an Underwriter's Laboratory (UL) approved collapsible ladder.

Practice escaping from every room in the home. Make sure everyone understands the escape plan.

Make sure that windows and screens can be easily opened.

Provide alternatives for anyone with a disability.

Teach children not to hide from firefighters.

Agree on a meeting place, where everyone will gather after you have escaped.

Remember, Get Out First, then call for help.

Practice your plan at least twice a year, making sure that everyone is involved.
If you live in apartment building
Learn and practice your building's evacuation plan.

Know a primary and secondary exit.

If you hear a fire alarm, leave immediately.

Use the stairs, never use the elevator in a fire!