Emergency Management Agency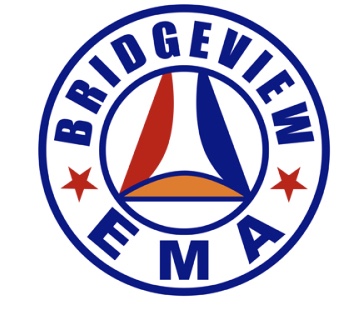 Martin Vilimek
Director
Phone
708.458.4994
Address
6839 Garden Lane
Bridgeview, IL 60455
The mission of the Bridgeview Emergency Management Agency is to assist the fire and police departments as needed in times of emergency from tornadoes to floods, from fires to accidents, from storms to evacuation, from traffic control to road closings, and to restore normal living, working, and daily activities from any disasters. Using all available resources, we will aid police, fire, public works, and EMA agencies of other communities in their time of need.
The Bridgeview Emergency Management Agency is a branch of your Local Government working closely with local Police and Fire Departments. We assist the Police and Fire with any special traffic control, crowd control, lighting, pumping, man-power, search & rescue needs and post disaster.
We never let our guard down; 24 hours a day, 7 days a week, nature does not take a break. When Nature calls, we respond!
The Bridgeview EMA also serves other neighboring communities including Justice, Summit, Willow Springs, Bedford Park, and the Justice-Willow Springs Water Commission.
The Bridgeview EMA meets the first and third Monday of each month at 7:00 PM at the headquarters (6839 Garden Lane in Bridgeview).