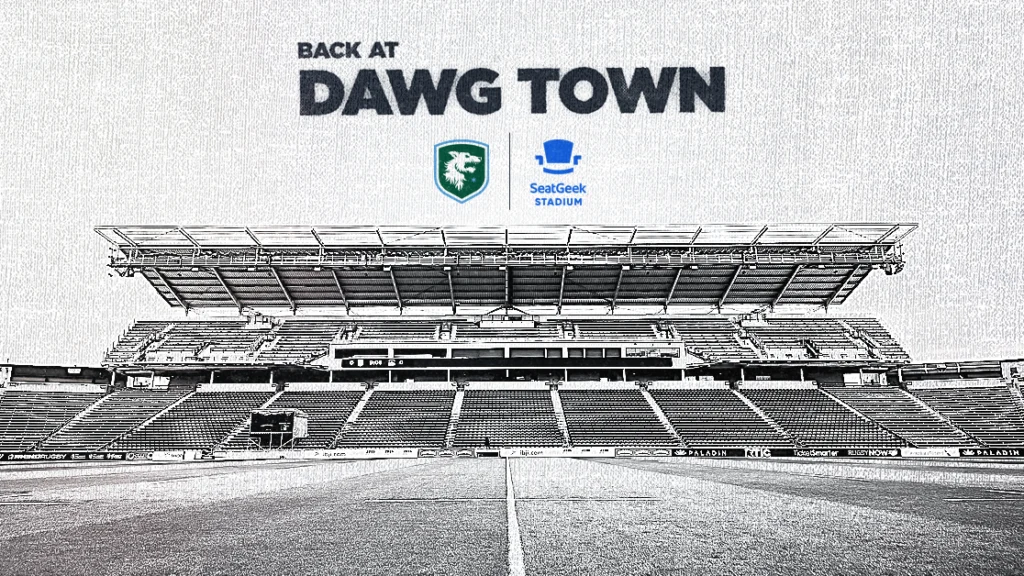 The Chicago Hounds have announced that they'll be practicing and playing in SeatGeek Stadium for the 2024 Major League Rugby season! This is the professional rugby franchise's second year competing in the MLR, and it will be the second year operating out of Bridgeview's SeatGeek Stadium.
Last year SeatGeek Stadium hosted eight Chicago Hounds regular season home games and the 2023 Major League Rugby Championship Series final in July, fortifying the Stadium's position as a competitive rugby arena supporting play at the highest level. The Stadium, nicknamed, "Dawg Town," by the Chicago Hounds, will again host the team's eight home games throughout the 2024 season. Tickets for the Chicago Hounds' upcoming season will be on sale in the coming weeks, so be on the lookout for the chance to join the "Dawgs" at an energy-filled rugby game!
The Chicago Hounds are a professional rugby team competing in Major League Rugby (MLR), North America's professional rugby competition. The Hounds were named as an expansion franchise in 2022 and played their Inaugural Season in 2023 at SeatGeek Stadium.