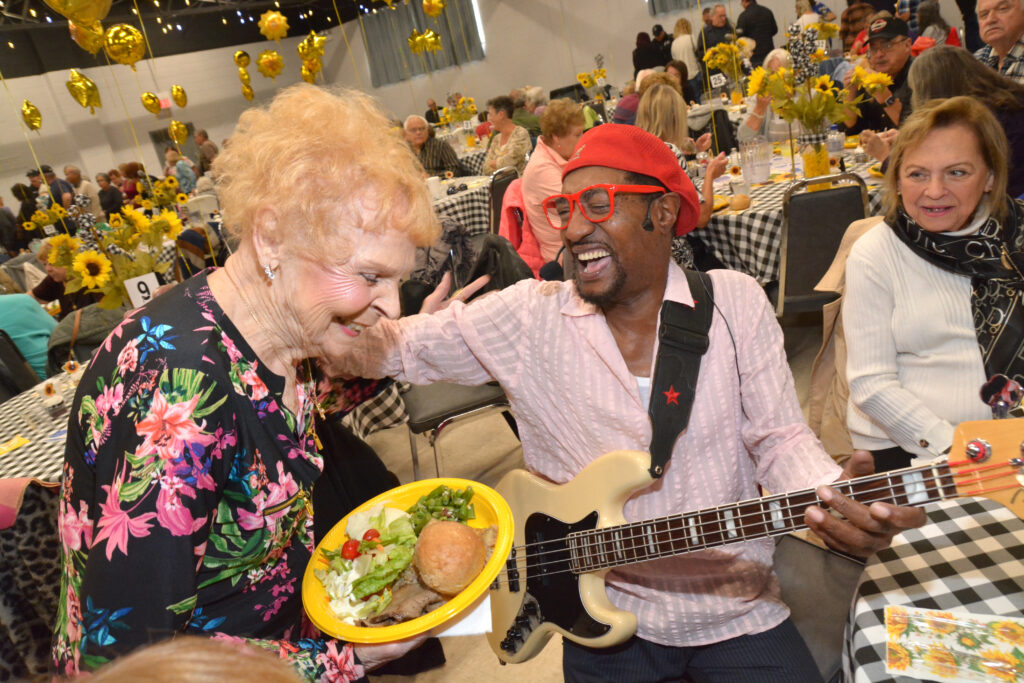 Over 300 Bridgeview residents aged 55 and over made their ways to the Bridgeview Community Center on Thursday, October 12th for an afternoon luncheon filled with delicious food, engaging music, and social fun.
Every attendee enjoyed cupcakes, coffee, and lemonade as the Charles & Company Band got the much-anticipated event started with oldies but goodies. After the crowd was warmed up, a tasty lunch was served! Salad, green beans, mashed potatoes, beef, and chicken left everyone satisfied as they built up their energy for the dance floor.
In-between the toe-tapping tunes, Mayor Landek addressed the residents with a smile. "It's wonderful to see such youthful energy in this lovely crowd! I hope you enjoy the event as much as the Village enjoys hosting it."
The lively performance of Motown, Classic Rock, Swing, and more by Charles & Company then ramped up, bringing seniors of all ages to the front of the stage. People laughed, danced, and twirled partners as they moved to the groove. A band member even walked around singing to tables of people and had them sing along too!
The interactive musical experience and flavorful food created a joyful atmosphere that attendees happily contributed to with their singing, dancing, and clapping. The Village of Bridgeview thanks its employees, Charles & Company, and all who attended for making the luncheon a smashing success!