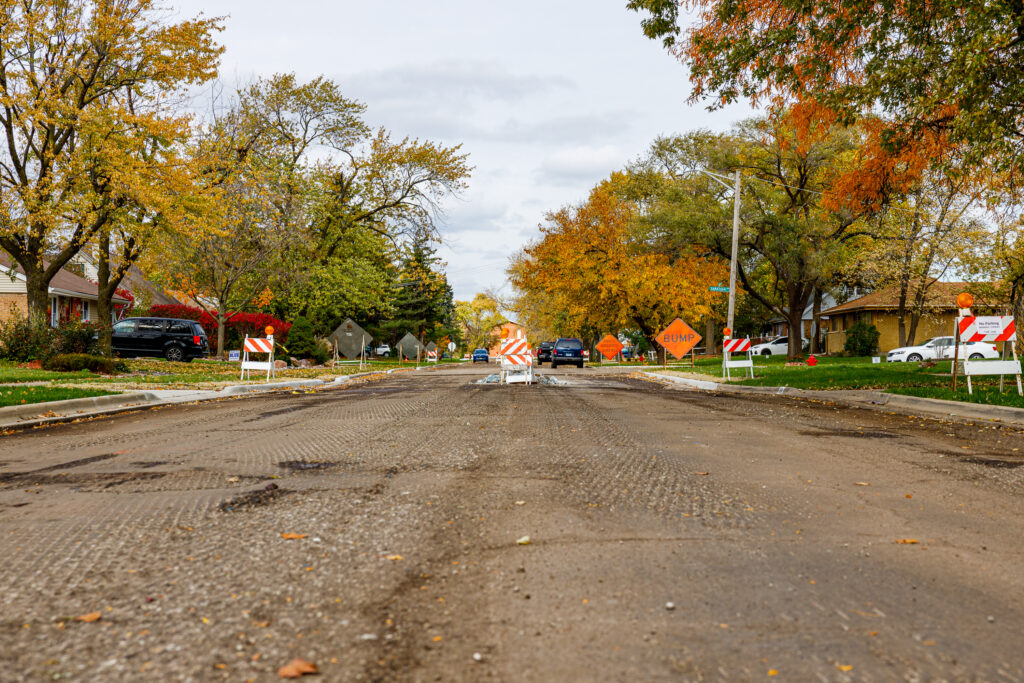 Already three years in, the Bridgeview Street Resurfacing Project to improve our infrastructure and beautify our community continues. This year nearly half a mile of streets will be repaved, and in total, about 4.5 miles of streets, curbs, and sidewalks will have been completed since the project began in 2021. Storm sewers are also reviewed and repaired as necessary to maintain and improve the flood preparedness of the Village.
Bridgeview Chairman of the Public Works Committee Gary Lewis had this to say. "The years of work put into the project will pay off for current and future Bridgeview residents who can walk, bike, and drive around Bridgeview on modern roads and sidewalks. We are not just repaving roads, we are modernizing our entire sewer system as we go. This work is crucial for ensuring the efficient management of stormwater and improving the quality of life for residents in Bridgeview."
Roads to be completed this year include Olympic from 87th Street to Hartford, improving the street for residents, 76th Street in front of Lyle School from 78th Avenue to Sholer Avenue, improving the street for families and school children, and 90th Street from Harlem Avenue to Oketo Avenue, improving the street for commercial and industrial properties. Bridgeview was founded as a well-balanced community and stays true to that principle by ensuring that residents can safely walk and drive to their homes, that students can safely travel to school, and that workers can safely drive to the businesses supporting our local economy.
The Bridgeview Street Resurfacing Project has been vital to enhancing the infrastructure of the Village, and Bridgeview is committed to ensuring that roads and sidewalks are safe and beautiful for many years to come.