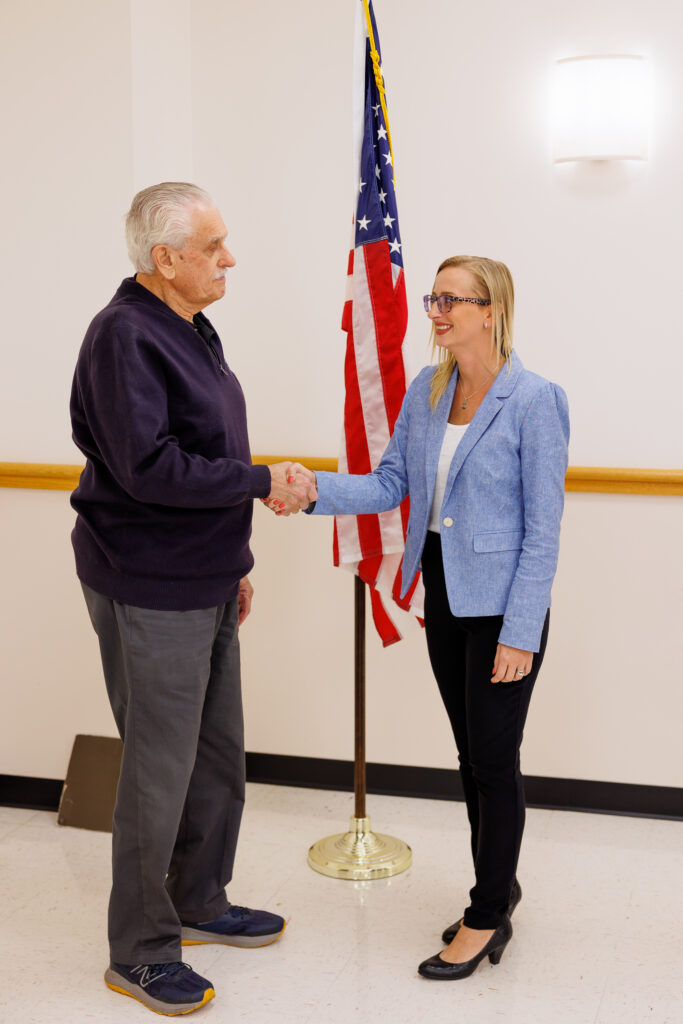 The Bridgeview Public Library Board of Trustees met on October 9th at 7pm and added a newly appointed trustee to its ranks, Trustee Anna Ziaja-Castillo. Mayor Landek attended the event to greet the new Trustee, and Clerk John Altar officially swore in Trustee Ziaja-Castillo.
Trustee Ziaja-Castillo is a trilingual school psychologist at Argo Community High School and a mom of four young boys who has been living in Bridgeview for 9 years. By using her passion for and background in education she hopes to better connect local schools with the library and increase access to youth resources. She also plans to expand resources for minorities and people who speak different languages to ensure the library can meet the needs of everyone in the community.
Mayor Landek commended the new Trustee for her goals and positive attitude. "It's great to see a fresh face with such energy joining the Library Board. Bridgeview is always welcoming of more young people passionate about serving their community."
The Bridgeview Library Board most recently lost a member when the Library Trustee Gary Lewis was appointed to Village of Bridgeview Trustee. Serving in a position like Library Trustee provides useful experience working with Bridgeview residents and addressing community desires.
Upon being sworn in as the newest Board member, Trustee Ziaja-Castillo enthusiastically started working as the Board went over budget details, upcoming projects, and more. One such project in development is a plan to make the library parking lot safer for residents entering and exiting the building. The Village of Bridgeview welcomes Trustee Ziaja-Castillo and looks forward to her service at the Bridgeview Public Library!