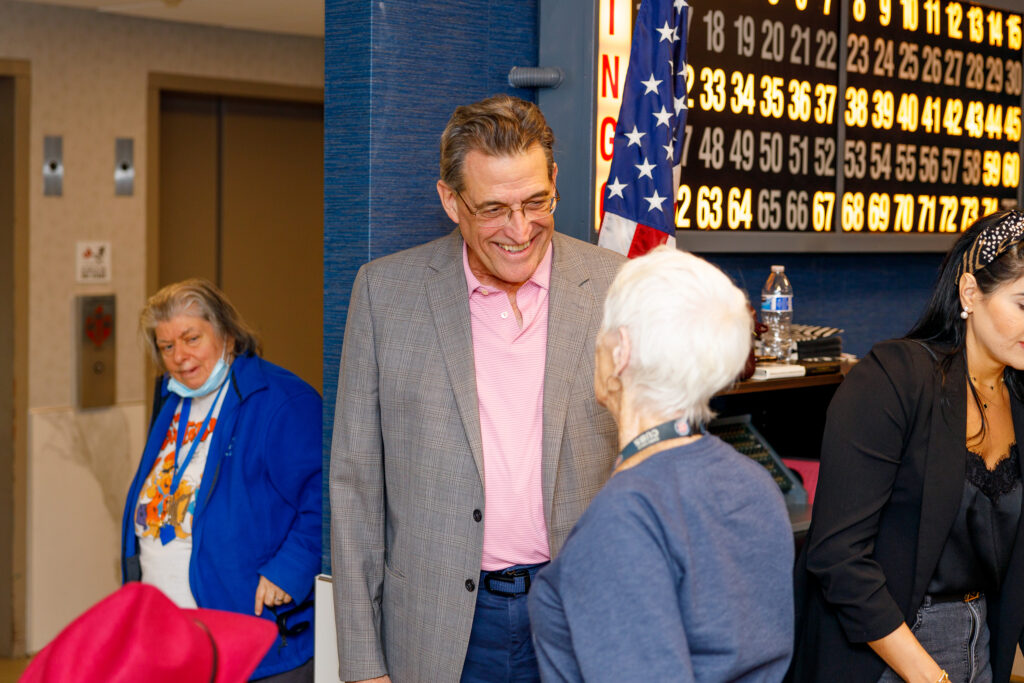 Mayor Landek made a visit to residents of Moraine Court Supportive Living for their Bingo Afternoon on Tuesday, October 24th. Smiles and excitement fill the hall when Mayor Landek steps in because as the residents of Moraine Court know he always makes the game a little more interesting. Whether there's a double pot, gift cards, or a high stakes game, seniors never know what's going to happen when they win but are always pleasantly surprised.
The Mayor remarked that everyone seemed to be in good spirits throughout the afternoon. "Bingo at Moraine Court is a great atmosphere, and folks seem to have a lot of fun with the extra incentives to win. I enjoyed myself too. The Moraine Court residents really get into the game and after a minute the tension and excitement in the room rub off on you."
The last game of the day was a cover-all Bingo match for a $15 gift card that really came down to the wire. When the 68th ball of a total of 75 was called, 4 winners scrambled to be the first to yell "BINGO!" After the room settled, the final call was made, and there were indeed 4 verified winners. Mayor Landek had to run out to get a few more gift cards to cover the winners but he didn't mind, as it was a successful bingo session.
Moraine Court Supportive Living supports and encourages residents to enjoy an active-lifestyle in a safe community. They combine apartment style living with personal care provided by their professional, licensed staff available 24 hours a day. They also provide meals, housekeeping and laundry services, and a wide range of activities to keep residents engaged and active.