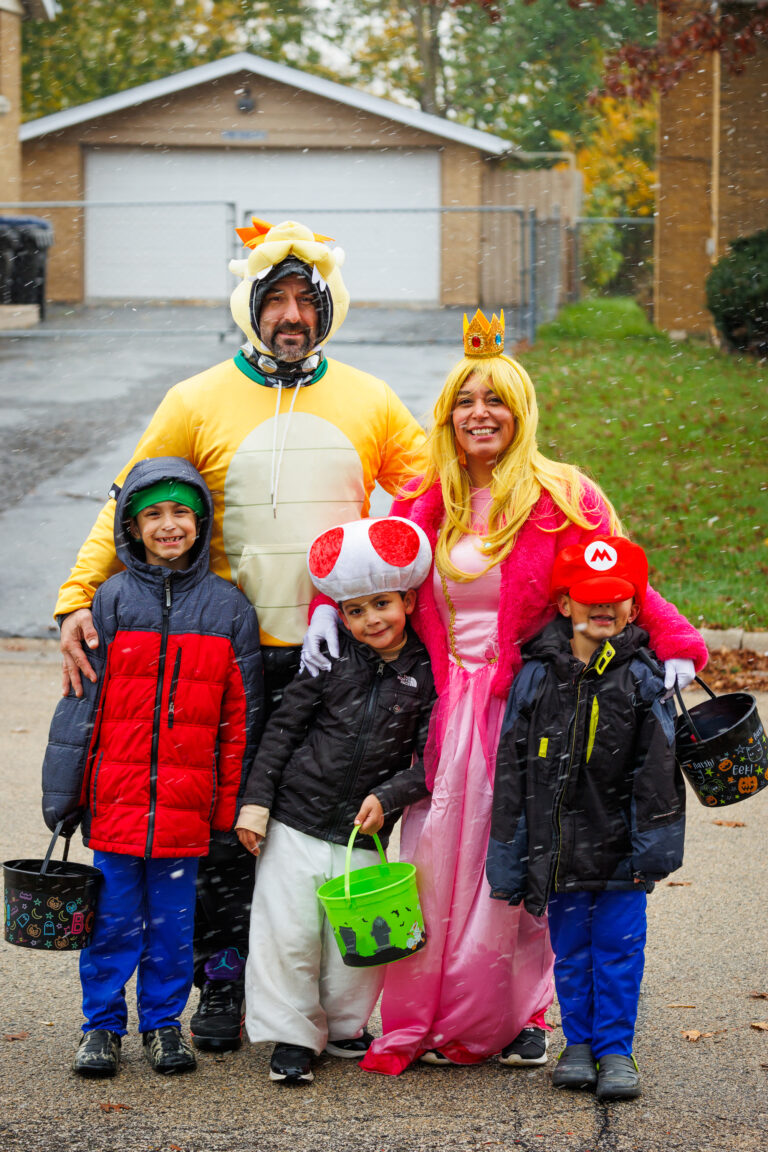 Bridgeview families trick-or-treated through the cloudy, snowy, and sunny cycle of weather this Halloween, refusing to give up on the October holiday. Spooky decorations adorned houses throughout the Village, and plenty of residents handed out candy to costumed and bundled-up children braving the elements. Brief bursts of blustering snow always gave way to a warm sun that kept residents' hope alive. The smiles of determined superheroes, ghosts, and animals matched the smiles of warm-hearted candy-givers.
Trick-or-treating families cheerfully stated that they were enjoying Halloween and that the children were enthusiastic regardless of the weather. Candy-givers similarly offered that they were committed to the spooky festivities and wanted to make children happy. Bridgeview residents maintained an unbreakable Halloween spirit amid trees and bushes covered white with snow and cobwebs.
The Village of Bridgeview thanks you for staying safe, warm, and joyful during the 2023 Halloween holiday!