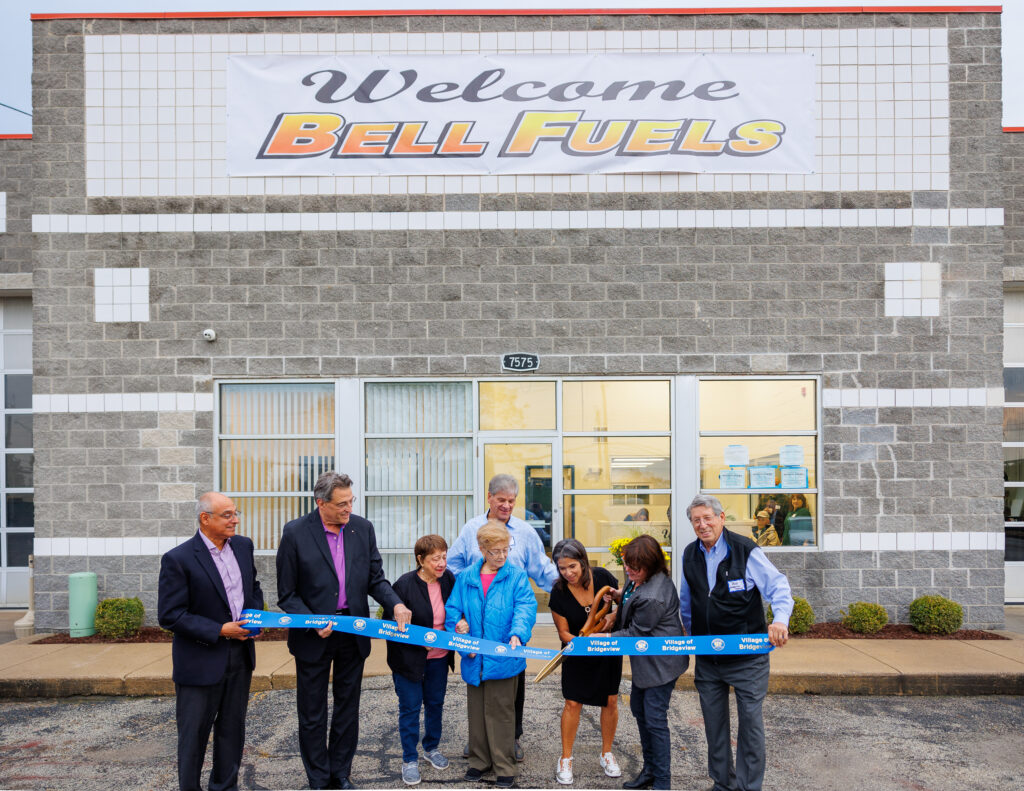 On October 19th Bell Fuels officially opened up a new dispatch facility in Bridgeview at 757 W. 79th Street. The company is one of the most-well known and recognized independent petroleum marketers in the Midwest, employing union drivers and providing fueling services for equipment, trucks, and generators.
Bell Fuels held the ribbon cutting to signify the grand opening of the terminal and to give people a chance to meet the new leadership team. Bridgeview Trustees Patricia Higginson, Norma Pinion, and Gary Lewis attended the event along with Mayor Landek who cut the ceremonial ribbon and commented on the location's opening. "I'm happy to have a company here in Bridgeview that plays a vital role in supporting construction, transportation, and generator operation. It's clear that Bell Fuels saw and seized the great opportunity our community offers just as so many other businesses have." The Mayor then toured the facility with a Bell Fuels representative to learn about the facility operations and renovations done to the building.
The Bridgeview Chamber of Commerce's Vice President Vic Portillo and Director Paul Domico also attended the grand opening to meet the Bell Fuels leadership team and discuss business in Bridgeview. The event provided a friendly opportunity for elected officials and local business leaders to meet the new Bridgeview residents. The Village has once again proven its positive business climate is attracting new businesses and supporting economic growth.