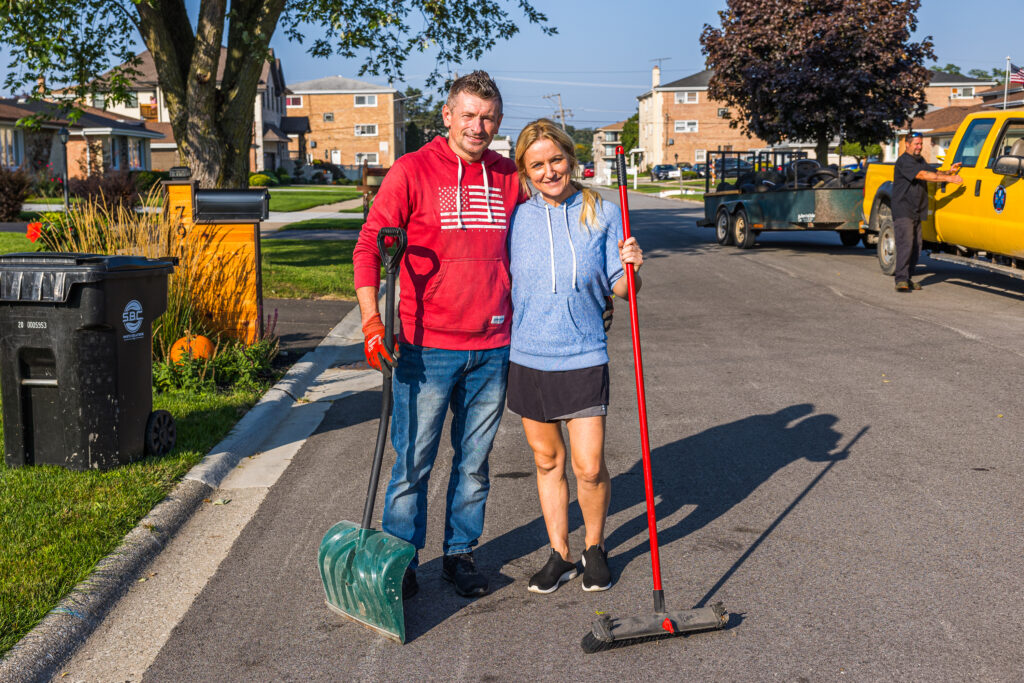 Fall Cleanup Day, the day when Village of Bridgeview residents get rid of unused items from their homes, garages, and yards, brought out thousands of pounds of garbage. In total, about 74 tons of trash were removed on Saturday, September 30th. 74 tons is equal to the weight of a sizable herd of 37 American bison! Those who participated were left with more space and less waste in their homes.
Residents could be seen sweeping, carrying garbage bags, and moving heavy objects as they lined up their unneeded items on the street curb. Everything from broken electronics and worn out furniture to useless tires and old paint cans could be seen arranged along the curbside and properly prepared for disposal.
The Cleanup Day efforts of SBC Waste Solutions, families throughout the Village, and the Bridgeview Public Works Department has resulted in a cleaner, brighter Bridgeview. Cleanup day will return in the Spring of 2024 on Saturday, May 11th. Be sure to plan ahead!