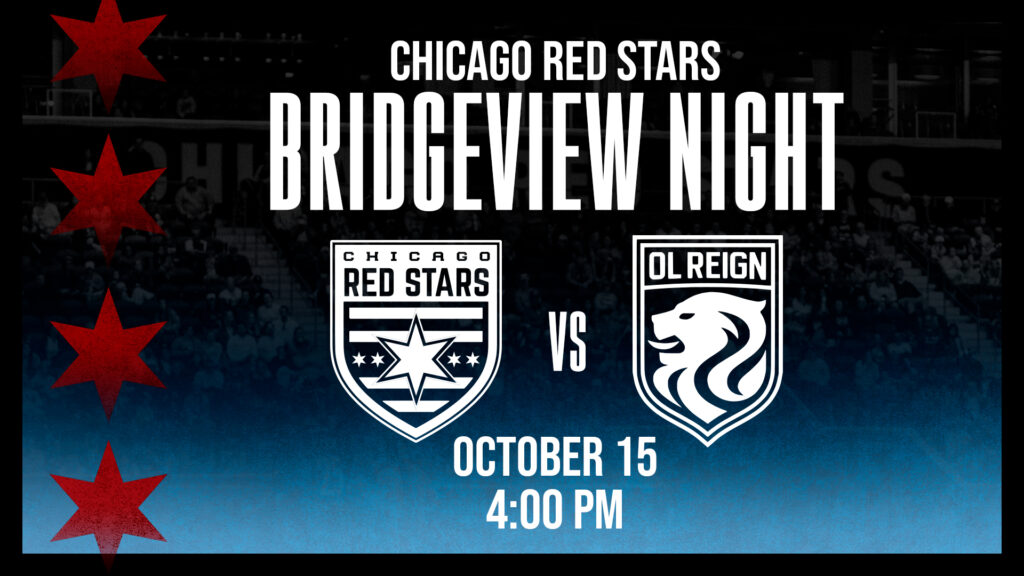 The Chicago Red Stars invite Village of Bridgeview residents to join them for the 2023 NWSL Season Finale Match against Seattle's OL Reign for FREE! To request tickets, village residents can fill out the form on the bottom of this page to sign up online, call the Village of Bridgeview Customer Service office at 708.594.2525 (ext. 3), or send an email to [email protected]. Tickets will be assigned on a first come, first served basis and will be delivered digitally to your email prior to the event.
The 2023 Chicago Red Stars season kicked off to a rocky start as the team faced the loss of multiple players, including longtime veterans like Danielle Colaprico (2015-2022), Vanessa DiBernardo (2014-2022), and Morgan Gautrat (2018-2022) who all were well established Red Stars. To make matters worse, during a friendly match against the Women's Mexican National Team the Red Stars learned that one of their star teammates Mallory Swanson, who was playing for the Women's National Team at the same time, had torn her patella tendon. Swanson would be placed on the injury list and removed for the remainder of the season. 
Despite the shake-ups, the team has persevered throughout the season, landing big wins and impressive plays that highlight the potential for the newly reformed team. While the Red stars may not make the play-offs this year, they consistently remind everyone that they are not to be taken lightly. With their bursts of brilliance the Red Stars have managed to pull off a 3-0 shutout against the Houston Dash. With 2023 coming to an end and 2024 in sight we know there is plenty of potential for our Chicago team to retake their competitive place at the top of the league for seasons to come. Join the Red Stars for the end of the 2023 journey and witness the potential for 2024. Request your tickets today! 
Game Information
Event:  Chicago Red Stars Vs. OL Reign
Date: Sunday, October 15th
Kickoff: 4:00PM CST
Location: SeatGeek Stadium
Giveaway Rules
Must be 18 or over to claim tickets
Must be a Village of Bridgeview Resident
Parking not included
Tickets will be distributed via email 
Deadline to Register: Thursday, Oct. 12