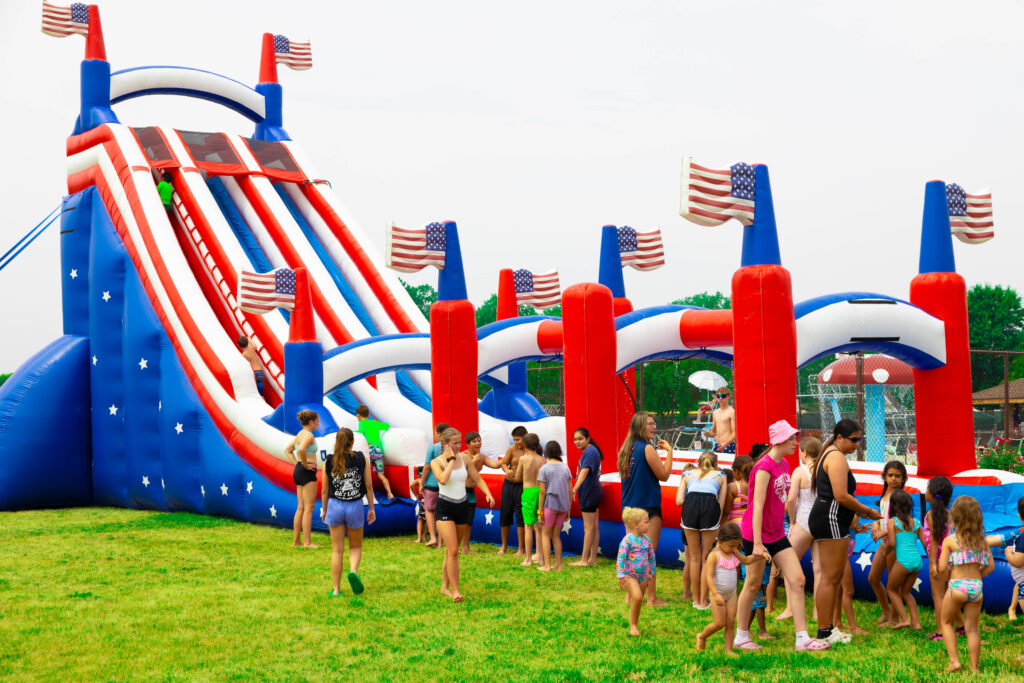 On a 90°F hot and humid Friday, children enrolled in the 1st session of the Bridgeview Park District Summer Camp celebrated the end of Summer Camp with a bang! Nearly 130 campers gathered at Commissioners Park to beat the heat on the last day of camp with a massive 27' inflatable water slide. The Park District provided hot dogs, chips, ice cream, and plenty of refreshments to keep campers hydrated throughout the event. Campers and camp leaders alike enjoyed great fun together as they gave their final farewell to summer camp.
"We hope the children enjoyed their Summer Camp experience and had plenty of fun on their last day of the session. We'd love to see them all come back next year!" said Park District Board President Al Cruz. ​
The Bridgeview Park District's Summer Camp Program is available for children ages 3-13. Children attending camp will be separated into appropriate age groups. Summer Camp activities include outdoor games, treasure hunts, storytelling, field trips, pool days, interactive games and more. Registration is now open for Session 2, which runs from July 10th to August 4th.
For more information on the Summer Camp, call the Bridgeview Park District at 708-594-1818. To register for Session 2 visit www.bridgeviewparkdistrict.com.