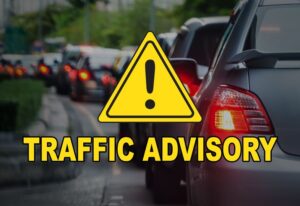 Beginning at 7:00am tomorrow (March 30) Bridgeview Public Works will perform repairs to the 2 eastbound lanes of 71st Street between Thomas and Ferdinand Avenues.
71st Street will be down to one lane in each direction for 24 hours while repairs are made.
Also, access to 71st and Beloit will be closed during this time to facilitate repair work. Alternate routes for 71st and Beloit include Thomas and Ferdinand Avenues to 72nd Street.
Once repairs are completed the lane restrictions will be removed.