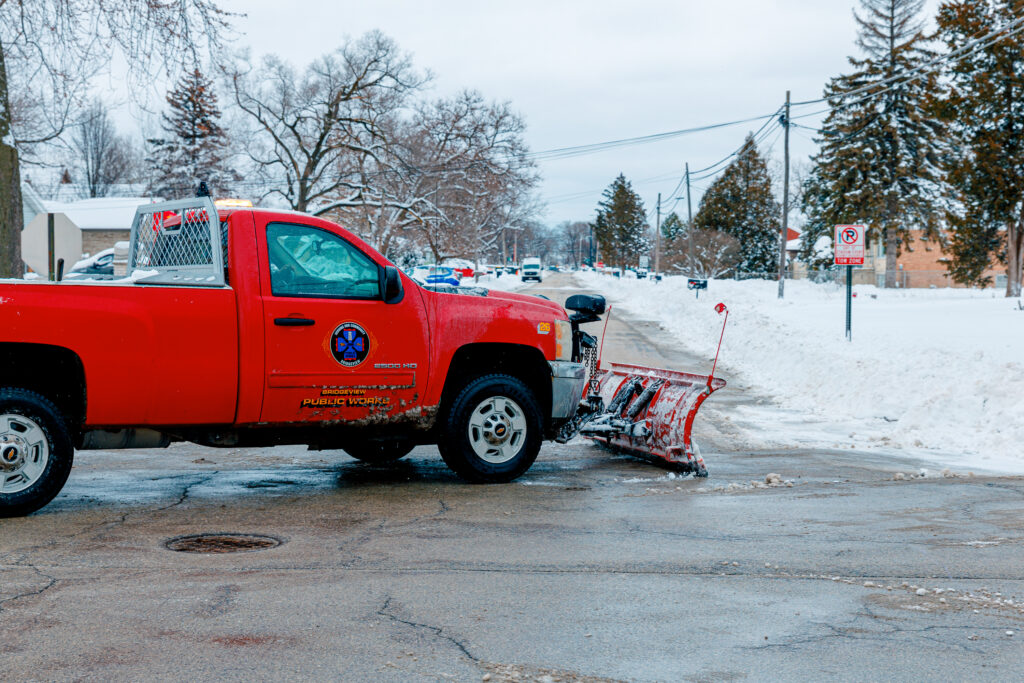 It won't be long before we get hit with more snow but when we do you can count on your public works department to be ready for the call. Village trucks, plows, salt spreaders, snow blowers and shovels are ready to go.
In order for the village to efficiently clean the roads please don't park on the village streets when the forecast for snow exceeds 1 inch of snow. That simple rule means NO Parking a car or truck on the street when snow is on the way. Don't fall asleep until you place all of your cars in your driveway. Cars on the street means the big plows can't plow snow and drop salt as planned. There are many of miles of streets to plow and every delay, every stop waiting for cars to move, and every time the big plow has to go back to the same street means your neighbors on other streets have to wait a little longer.
Help public works keep our roads snow free and move your cars off the road for the big plows. A snow free road is a safer road for you, our village police, fire and emergency crews.